As a Glion or Les Roches Bachelor student, you can now enhance your multicampus experience – and broaden your international horizons – by opting to study a professional Diploma with École Ducasse in France.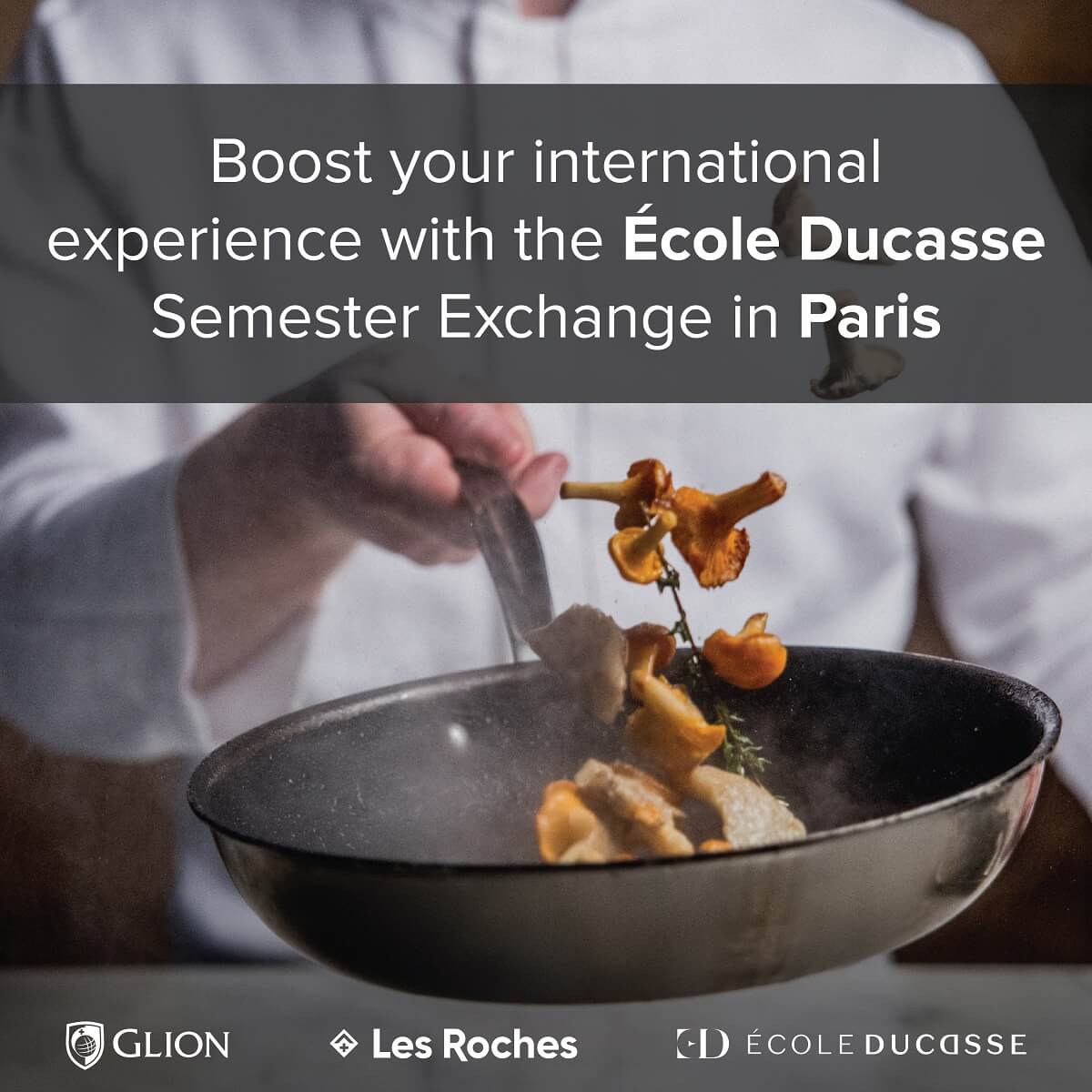 The new École Ducasse Semester Exchange replaces one of the two internships that form part of your Bachelor's degree. It is offered in addition to the established semester exchanges which enable you to split your studies between Glion and Les Roches campuses. This means you can now live, learn and work in multiple countries during your program.
Why choose this option?
It's an opportunity to study culinary or pastry arts in France – the home of gastronomy
Your Diploma program provides intensive training in practical hospitality skills, while also teaching management and entrepreneurship know-how
As a Glion or Les Roches student, you qualify for an automatic 30% fee reduction on your chosen Diploma program
Upon successful completion, you will add an internationally recognized qualification to your resume
---
For more information please contact:
Tel. 087-806-6728, 092-261-7108, 081-920-8882
Facebook: Ekthana Education Services
Instagram: ekthanaeducation
LINE: @ekthana
Email: info@ekthana.com