Online Personal Consultation in Asia Pacific with Glion, World's top 3 institutions in Switzerland (QS World University Ranking 2020)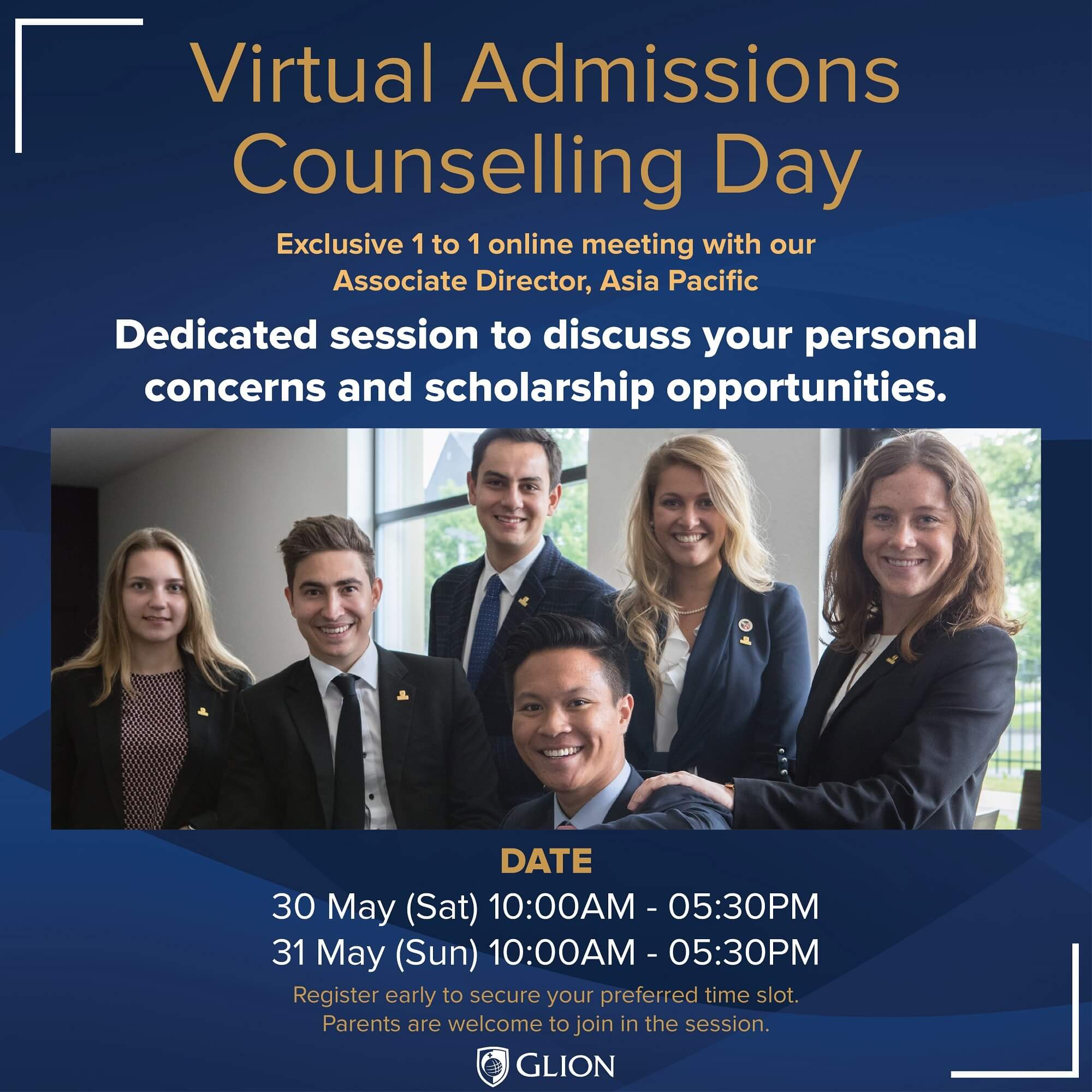 Date:
Saturday 30th May 2020

Sunday 31st May 2020
Time: 10:00AM – 5:30PM
Register at: https://bit.ly/2LOhIVz
*Register early to secure your preferred time slot.
**Parents are welcome to join in the session.
Sessions are hosted by:
Mariano Demartino Regional Admissions Director – Asia Pacific
New individual counselling sessions with Glion enable you to identify how our courses can turn your potential into the skills and knowledge needed to be a transformative force in hospitality.
Your conversation with one of our admissions specialists will answer your key questions, and highlight how Glion empowers you with one of the world's most bespoke environments for learning. Take this first step towards future-proofing your career prospects.
For more information please contact:
Tel. 02-106-2541-2, 081-9208882
Facebook: Ekthana Education Services
Instagram: ekthanaeducation
LINE: @ekthana or Click > https://line.me/R/ti/p/%40ekthana
Email: info@ekthana.com
Website: www.ekthana.com