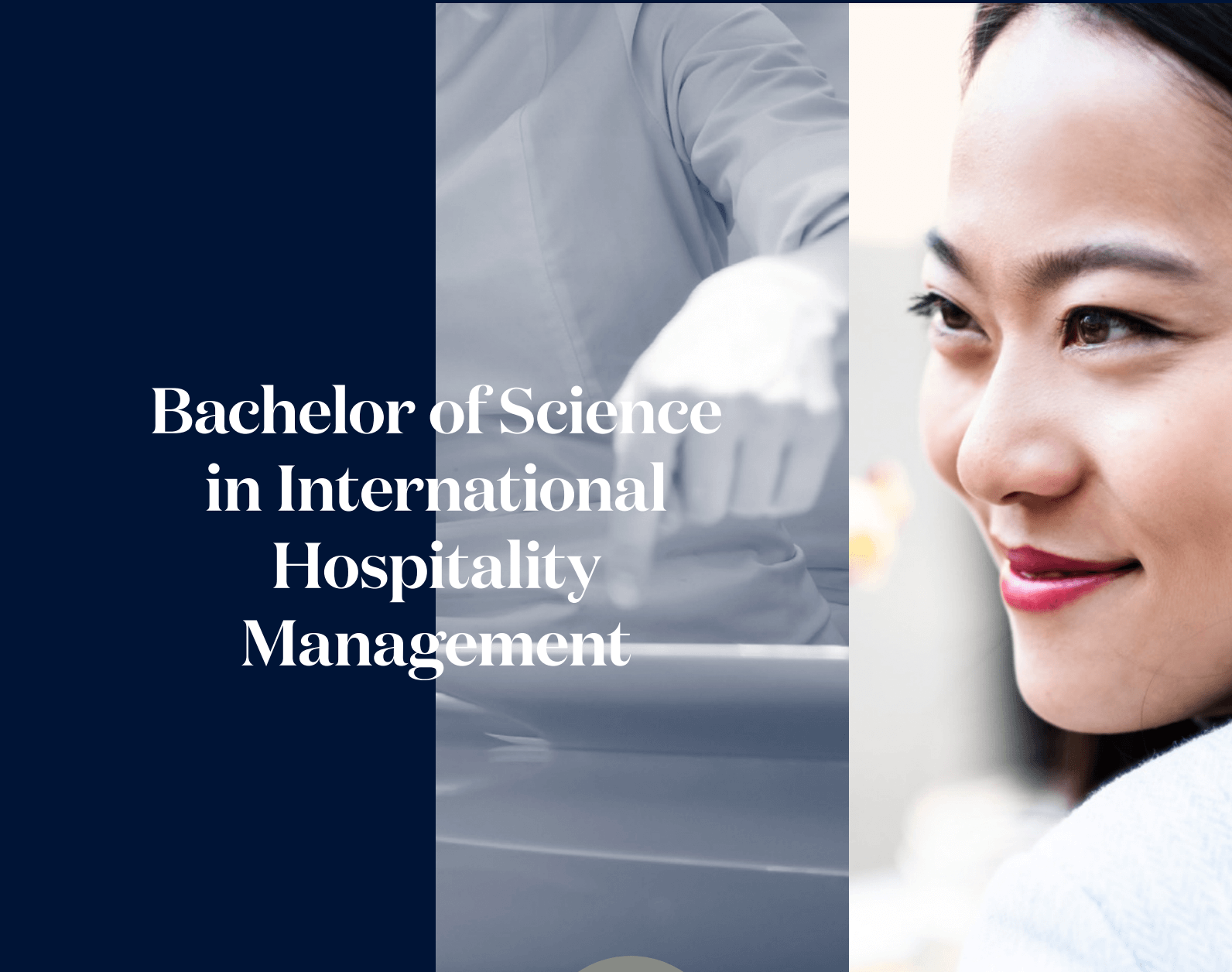 As a combination of two Swiss degrees in hospitality, this pathway offers a deeper immersion and broader overview of the industry with more internship experience.
Beginning in the cosy, hotel-resort setting of the Passugg campus and finishing with a final semester on the Lausanne campus, it's an ideal choice if you are passionate about culinary arts, customer experience and hotel management, and you wish to gain extensive work experience before graduation.
Course Highlights
Two premium study environments in Switzerland
In-depth hospitality training preparing for general management roles
Creative projects testing the latest culinary concepts and hotel trends
One-on-one learning and small classes in a resort-style setting
Soft skills and an "affective approach" to enhance customer experience
Majors in Culinary Arts or Spa & Wellness Management
One year of work experience to prepare for management roles
---
Swiss Professional Degree in Hospitality Management (HF)
This pathway begins with the Swiss Professional Degree (Advanced Federal Diploma of Higher Education in Hospitality Management) (HF) which includes:
A 50/50 combination of theoretical and practical learning
A strong customer service focus based on industry know-how
A comprehensive overview of the industry for holistic hospitality management skills
Choice between the courses delivered in English and German language in Passugg
Choice of two Majors: Culinary Arts or Spa & Wellness Management.
Following the Swiss Professional Degree, you will then continue your studies to earn the Bachelor of Science in International Hospitality Management.
---
One Year of Work Experience
This pathway requires a total of one year of work experience for graduation:
Achieved through several 3- to 6-month internships
Roles in both operations and supervisory/management positions
Previous hospitality work experience may be counted towards the total time required
Makes you a mature candidate with professional know-how to confidently lead a team
Gives you the years of experience required for most managerial position
---
Three Semesters to Bachelor's Degree Completion
Upon successful completion of the Swiss Professional Degree, you can complete your bachelor's degree by studying for three additional semesters focusing on international business strategy and development. Optionally, you can also complete The Bachelor Degree's six-month management internship in Semester 4, to add even more work experience to your CV.
Two Semesters in Chur-Passugg or Singapore
Semesters 3 & 5 of the EHL Bachelor program
Advanced level courses in business analysis, strategic management, applied and integrated hospitality management, communication, and culture
Teamwork assignments, case studies, and interactions with industry experts
Final Semester in Lausanne
Semester 6 of the EHL Bachelor program
Choose three electives from nearly 20 industry-relevant subjects to develop specific expertise for your career path
Student Business Project: A final group project where you become the consultant and solve a business challenge for an external industry partner.