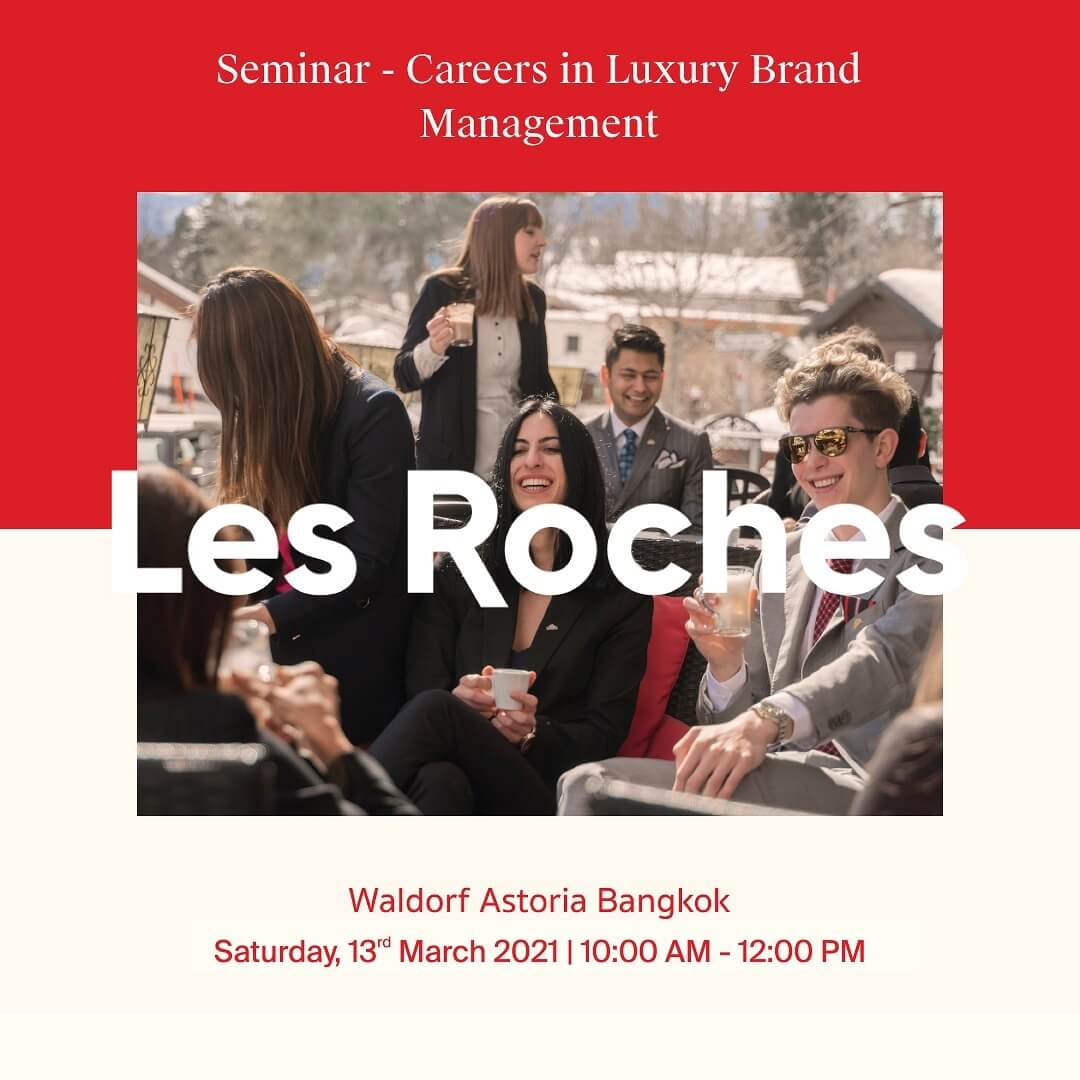 Have you ever wondered what is true luxury? Luxury is not only about luxury goods. It's a multi trillion-dollar industry that also includes arts, fine food and drink, high-end technology and luxury hospitality and travel. Luxury is a whole world of experiences and it can offer fantastic careers for people who find satisfaction in perfection.
Come discover how you can enter the world of luxury, through the education programs with Les Roches, one of the world's Top 3 hospitality business schools. The Bachelor and Graduate degrees at Les Roches prepare our students for a broad array of exciting industries within the Experience Economy such as Luxury, Events, Sport & Entertainment, Business & Finance, Entrepreneurship, Digital Marketing as well as Hospitality, Tourism & Culinary Arts.
Date: 13 March (Sat)
Time: 10:00-12:00 hrs
Venue: Waldorf Astoria Bangkok
---
For more information please contact.
Tel. 087-806-6728, 092-261-7108, 081-920-8882
Facebook: Ekthana Education Services
Instagram: ekthanaeducation
LINE: @ekthana
Email: info@ekthana.com