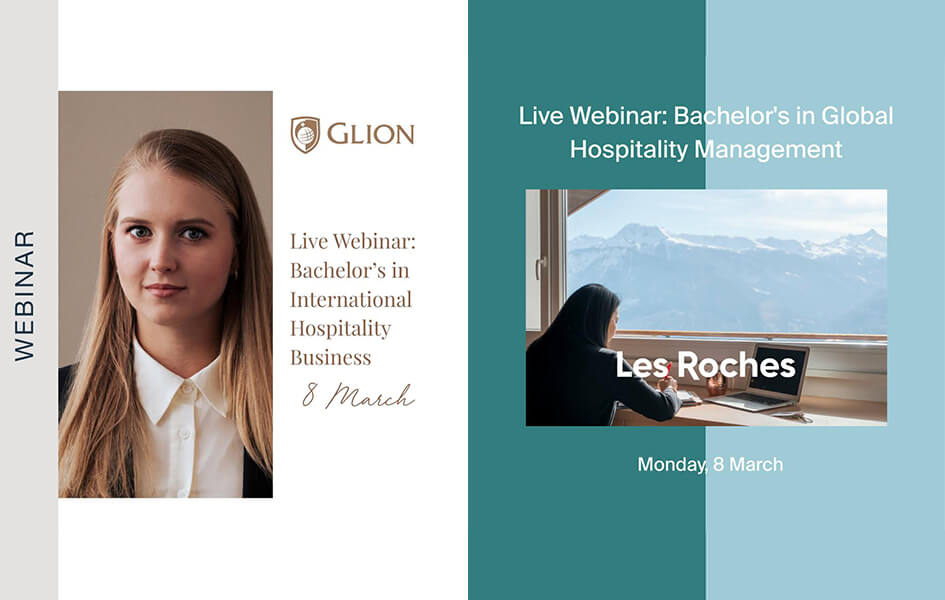 In this 45-minute webinar, you will learn more about our flagship Bachelor's (BBA) in Global Hospitality Management or International Hospitality Business, its aims and content, entry requirements, learning outcomes, internship opportunities and much more! You will also have the opportunity to ask any questions you have about the program and its potential career outcomes.
Who is it for? Undergraduate students (& possibly their parents) who would like to learn more about the Bachelor program and the Admission Requirements.
This webinar will be led by Cristy Gover, Head of Partnership Development, Asia Pacific.
Founded in 1954, Les Roches prepares entrepreneurial and innovative leaders across a global network of campuses in Switzerland, Spain and China, offering undergraduate and graduate degrees in the fields of hospitality, tourism and event management. Les Roches is accredited by the New England Commission of Higher Education (NECHE) and recently ranked top 3 Institution worldwide for Hospitality and Leisure Management, as well as top 2 for Employer Reputation (QS World University Rankings 2020).
Glion Institute of Higher Education offers the quality of Swiss hospitality education on an international scale. Every day, you will be immersed in a polished, professional setting with students, faculty and industry leaders from around the world. And in addition to our campuses in Switzerland and London, you can also choose to study abroad in Spain or China.
---
For more information please contact
Tel. 087-806-6728, 092-261-7108, 081-920-8882
Facebook: Ekthana Education Services
Instagram: ekthanaeducation
LINE: @ekthana
Email: info@ekthana.com