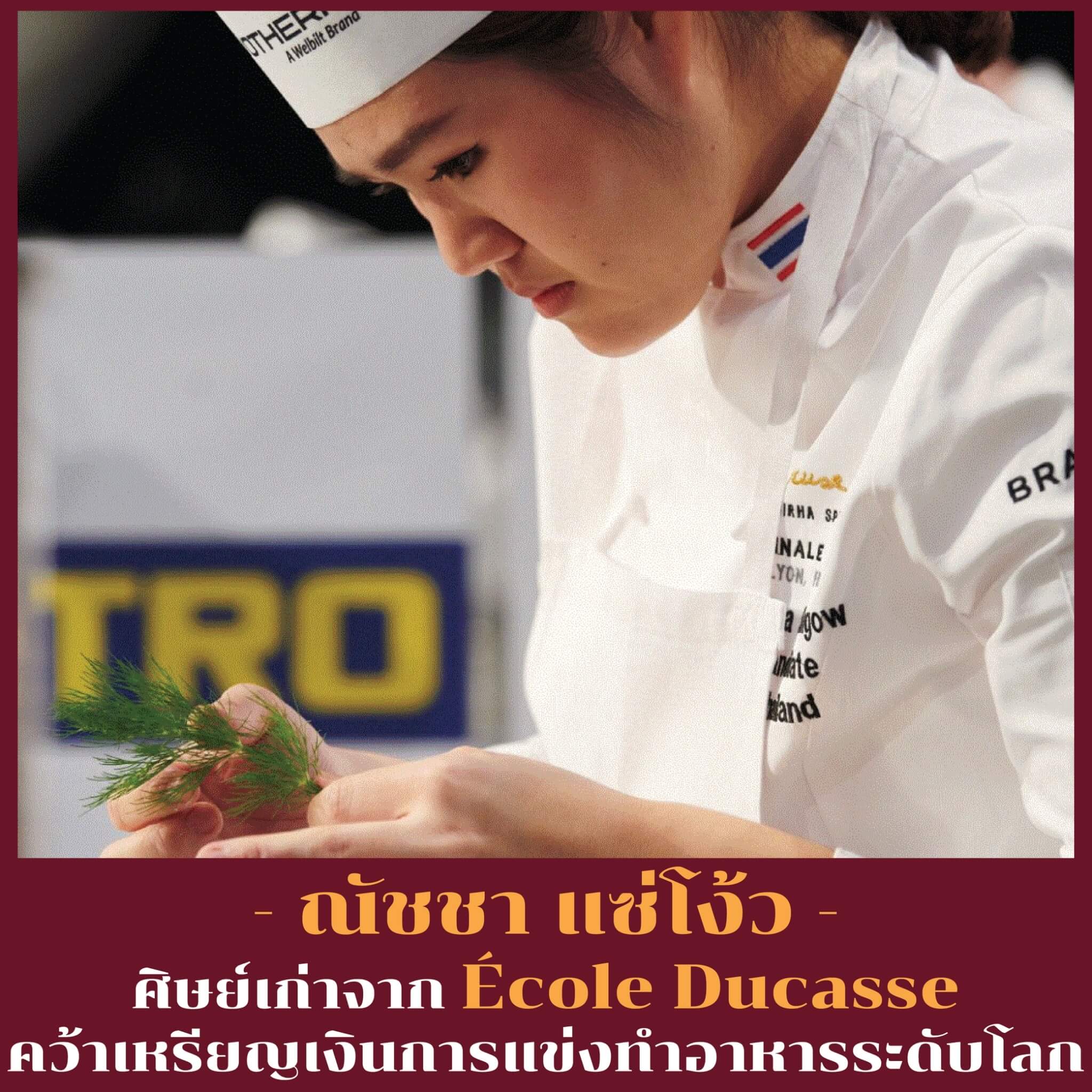 Natcha Saengow,
from Thailand
Alumni "French Pastry Arts Diploma"

"For me, everything in the program is very good! I like the theory and science class because they can explain deeply about each ingredients and that's can answer to many question or reason that's related to practical class also we have a chance to make a test." Natcha Saengow

At 23, our student Natcha Saengow represented her native country Thailand during the Bocuse d'Or competition. Spotted by Olivier Castella, a French chef and president of Bocuse d 'Or Thailand, Natcha Saengow won the Silver Bocuse for Asia in Canton, which qualifies her for the world final.
During this competition which took place during the Sirha in Lyon, the best chefs from 24 countries had to compete.