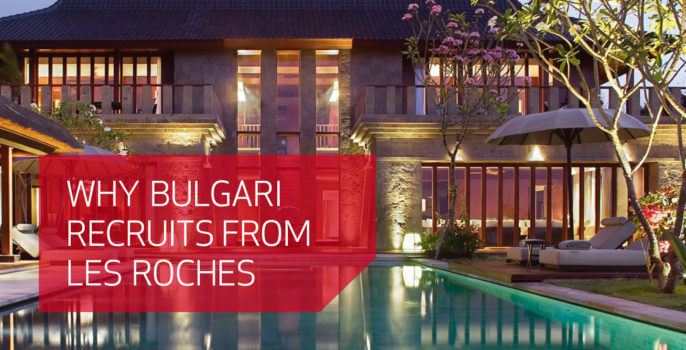 When you aim to be the 'leading luxury hospitality collection in the world', you need the very best talent to get you there. That's the aim of Bulgari Hotels and Resorts, and based on their current five hotels around the world, they've definitely achieved it. With a little help from Les Roches.
Cicely Zuo, Director of Human Resources at Bulgari Hotel Beijing, has a big responsibility, she's in charge of hiring the very best talent for Bulgari's first hotel in China. "So far we have five properties in Milano, London, Bali, Dubai and Beijing, which we opened at the end of September 2017."
With a striking presence in the heart of the city, Bulgari Beijing is making a statement of luxury in this ever-expanding east-Asian market. "We were very proud of the opening and we are the first Bulgari property in China."
As with any ambitious brand, Bulgari is growing into even more exciting cities, bringing the luxury experience to more people around the world. Planned expansion will see Bulgari Hotel and Resort properties in Moscow, Paris and Tokyo
Why did you choose Les Roches students?
Cicely is a long-time Les Roches recruiter and is clear on the value that graduates bring to the table, room, office or wherever their role takes them. "I have recruited Les Roches students before when I worked in the Ritz Carlton. They are very passionate about the hospitality industry and also they have a great positive attitude."
As well as being a personal favourite of Cicely's, Les Roches alumni are equally regarded by a colleague at the very top of the hotel chain. "The school was highly recommended by our C.O.O. and President of Ritz Carlton, Mr Herve Humler. He highly recommended students from Les Roches."
credit; http://blog.lesroches.edu/the-industry/recruit-students-bulgari-hotels-resorts/