Discover Les Roches Way of Life in Marbella, Spain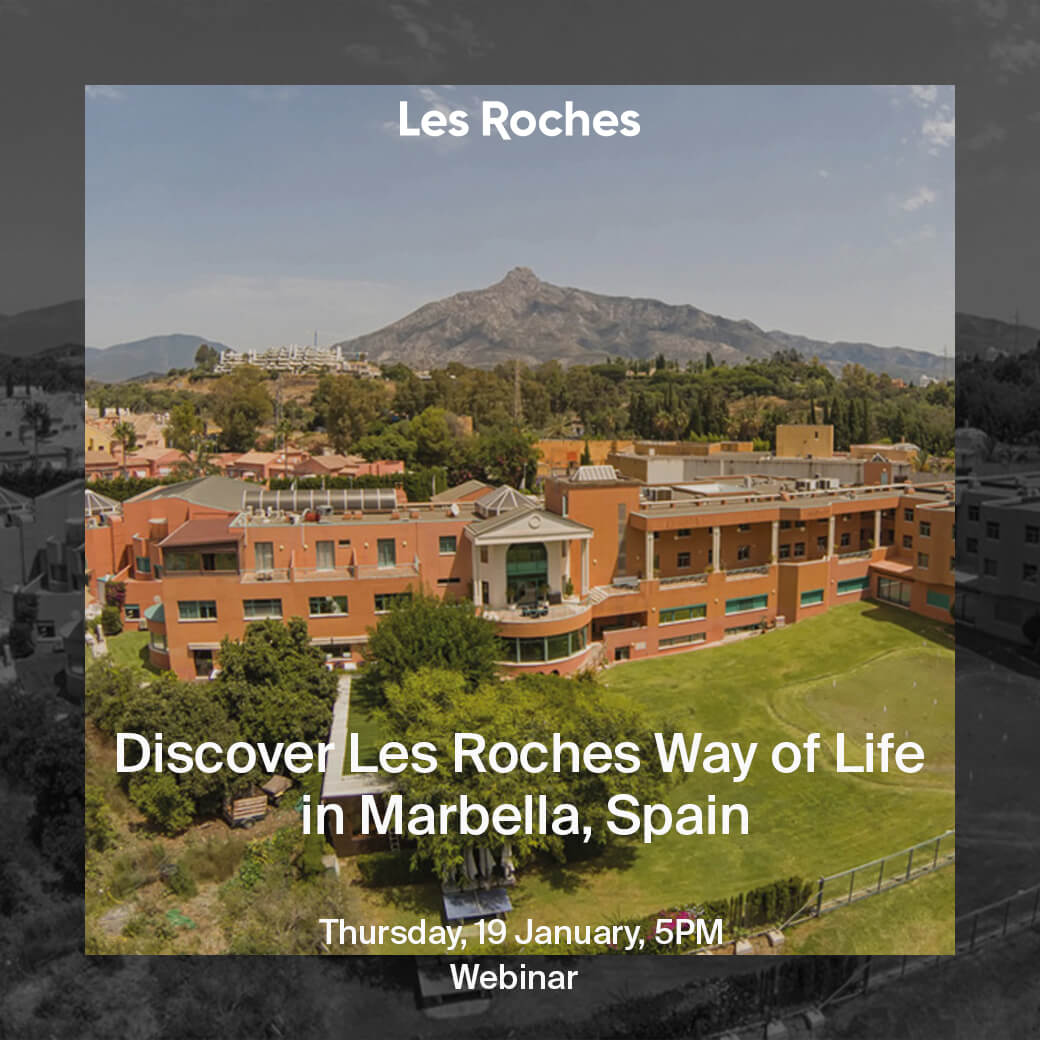 Thursday 19th January 2023 5:00PM – 6:00PM
Did you know that Spain is the world's second most visited country? Dive into the best of hospitality education, discover what Spanish culture has to offer, and take a look at luxurious Marbella and the beautiful Costa del Sol. With Les Roches you'll learn from the best and become the star that makes the difference! It's not just a school, it's a way of life! 
With more than 80 nationalities represented on campus, Les Roches Marbella delivers a rich cultural diversity that will broaden every student's horizons and enhance their social skills. Join this webinar to find out more.
Who is it for? Interested students & their families.
This webinar will be led by Cristy Gover, Head of Partnership Development, Asia Pacific.
---
For more information:
Tel. 087-806-6728, 061-395-5216, 06-5239-3429
Facebook: Ekthana Services
Instagram: ekthanaservices
LINE: @ekthana
Email: info@ekthana.com