Luxury Masterclass
by World's top Hospitality Education in Switzerland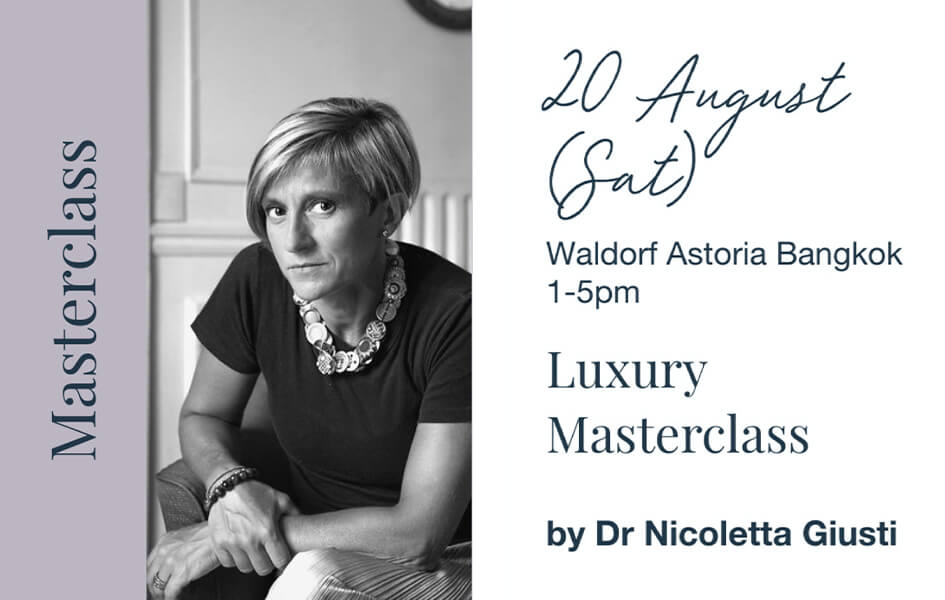 Join our Masterclass in Luxury & Experiential Retail by by Dr Nicoletta Giusti, Programme Director of Glion Postgraduate Studies.
Test your hospitality, marketing and business management skills through our interactive business workshop.
What you will get after the event.
Learn more about the luxury industry which is a multi-trillion dollar industry that covers not just luxury goods, but also arts, fine food and drink, high-end technology and luxury hospitality and travel.
Learn more about the future of luxury industry and the career opportunities.
Test their marketing and business management skills in the interactive business workshop.
Gain new insights about the trends shaping the future of luxury and experiential retail.
Understand the career opportunities that luxury industry offers, how transferable the skills are in many different sectors.
Have some practice in creating the perfect customer experience.
Receive prizes and certificates of participation.
When: Saturday 20 August 2022
Time: 1:00pm – 5:00pm
Venue: Waldorf Astoria Bangkok
---
For more information:
Tel. 087-806-6728, 061-395-5216, 06-5239-3429
Facebook: Ekthana Services
Instagram: ekthanaservices
LINE: @ekthana
Email: info@ekthana.com