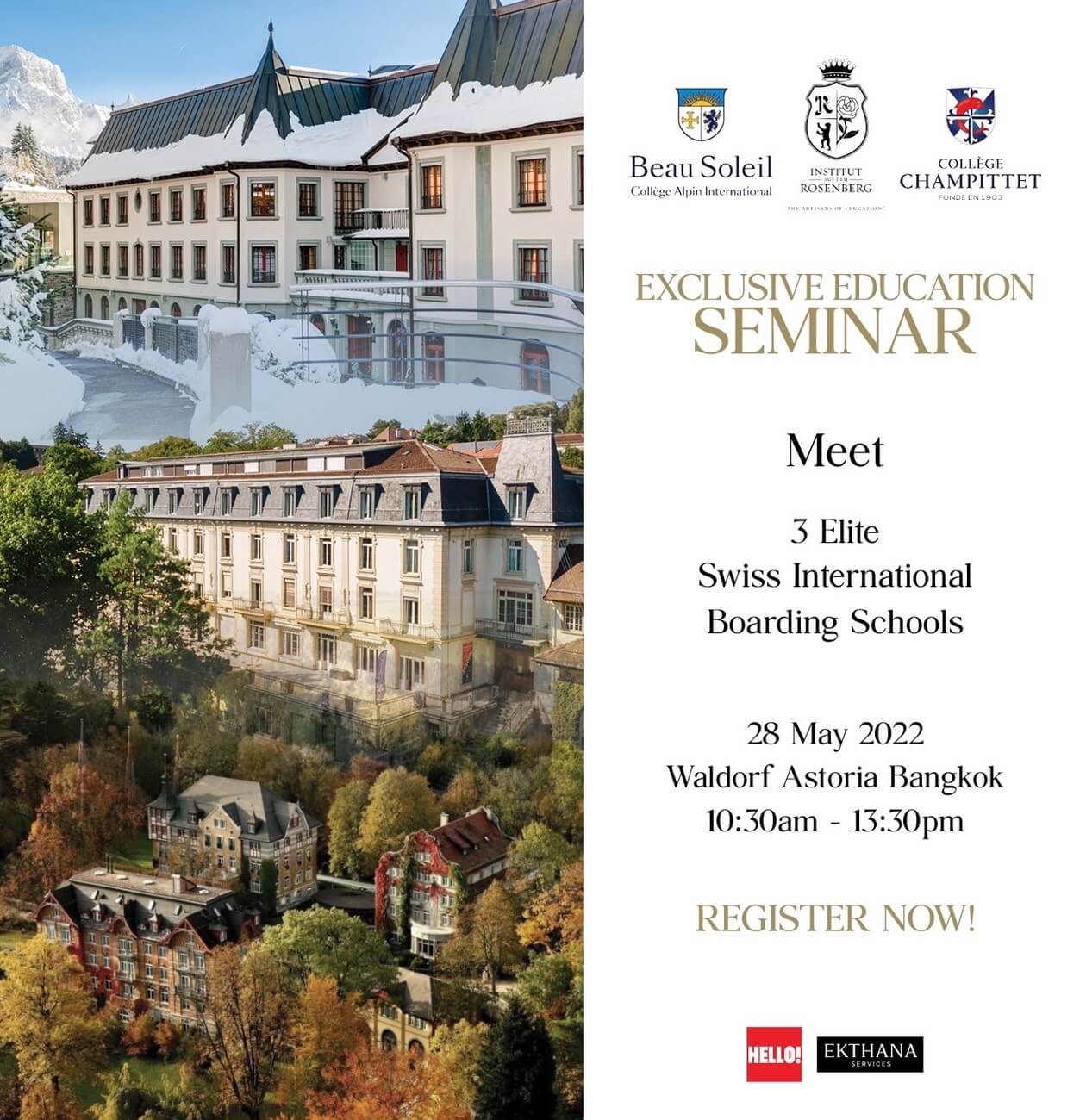 Institut Auf Dem Rosenberg | College Alpin Beau Soleil | Collège Champittet
With a Track Record University Student Acceptance Rate of 100% 
Perfect for parents and students who are looking to attend or send their children abroad ages between 6-18 years of age.
Join the exclusive education seminar to learn more about study programs for your higher education in hospitality.
What you'll learn at this exclusive education seminar:
Academic Year School and unique educational environment
The impact of AI and Technology on future generations
Why is individualized education and the real life context key for future generation
The difference between traditional education and groundbreaking approach
Summer camp
Academic excellence (academic results, university destinations)
Admissions process
One-day educational seminar will be a great opportunity for parents and students
who are looking to understand and apply studying abroad.
Saturday 28 May 2022 | 10:30-13:30 
Waldorf Astoria Bangkok
Register: Click here
---
For more information
:
Tel. 092-261-7108, 06-5239-3429, 06-5942-1126
Facebook: Ekthana Services
Instagram: ekthanaservices
LINE: @ekthana
Email: info@ekthana.com