EXTRAORDINARY DEADLINE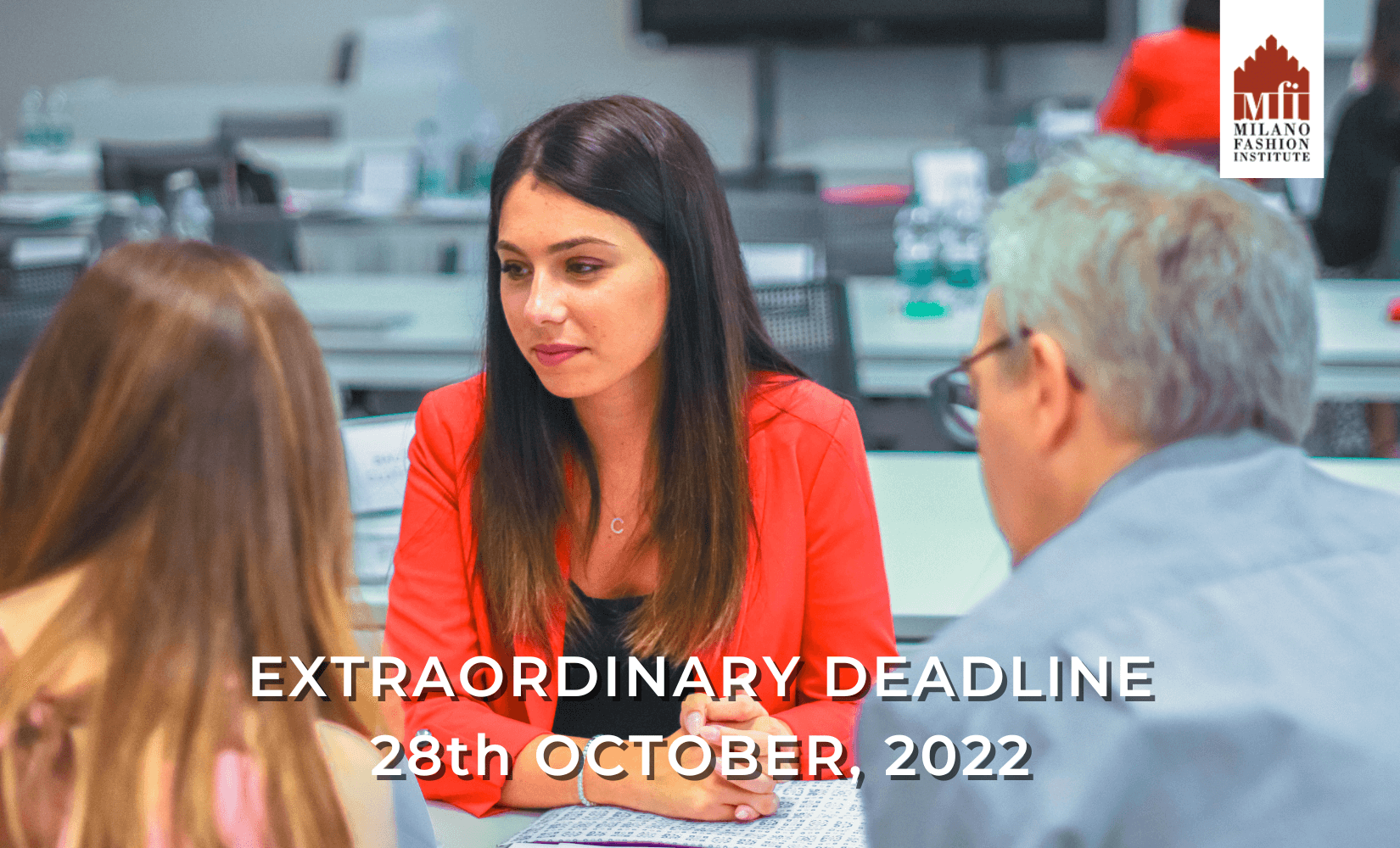 to submit the admission application.
Friday 28th
OCTOBER 2022

for 2023 MASTERS

Discover the uniqueness of our Masters in Fashion Direction and Fashion Creation offering DOUBLE MASTER DIPLOMA from Milano Fashion Institute as well as Politecnico di Milano University: the 1st rank in Design in Italy and the 5th in the world.
FASHION DIRECTION:
Brand & Product Management
Brand & Business Management
Brand & Communication Management
Brand & Lifestyle Management
Product Sustainability Management, in collaboration with Camera Nazionale della Moda Italiana, the non-profit Association which disciplines, co-ordinates and promotes the development of the Italian Fashion & Luxury system.
FASHION CREATION:
Accessory Design & Management, in collaboration with Poli.Design
Learn from the best Academic Professors and Professional Faculties.
Moreover our students will have the opportunity to have free Italian course for International Students, free IPad for attending lessons, many companies visit, free Placement service for the internship programs, and much more…
---
For more information please contact:
Khun Puttimate Prapavong
Tel. 087-806-6728
Email: puttimate@ekthana.com