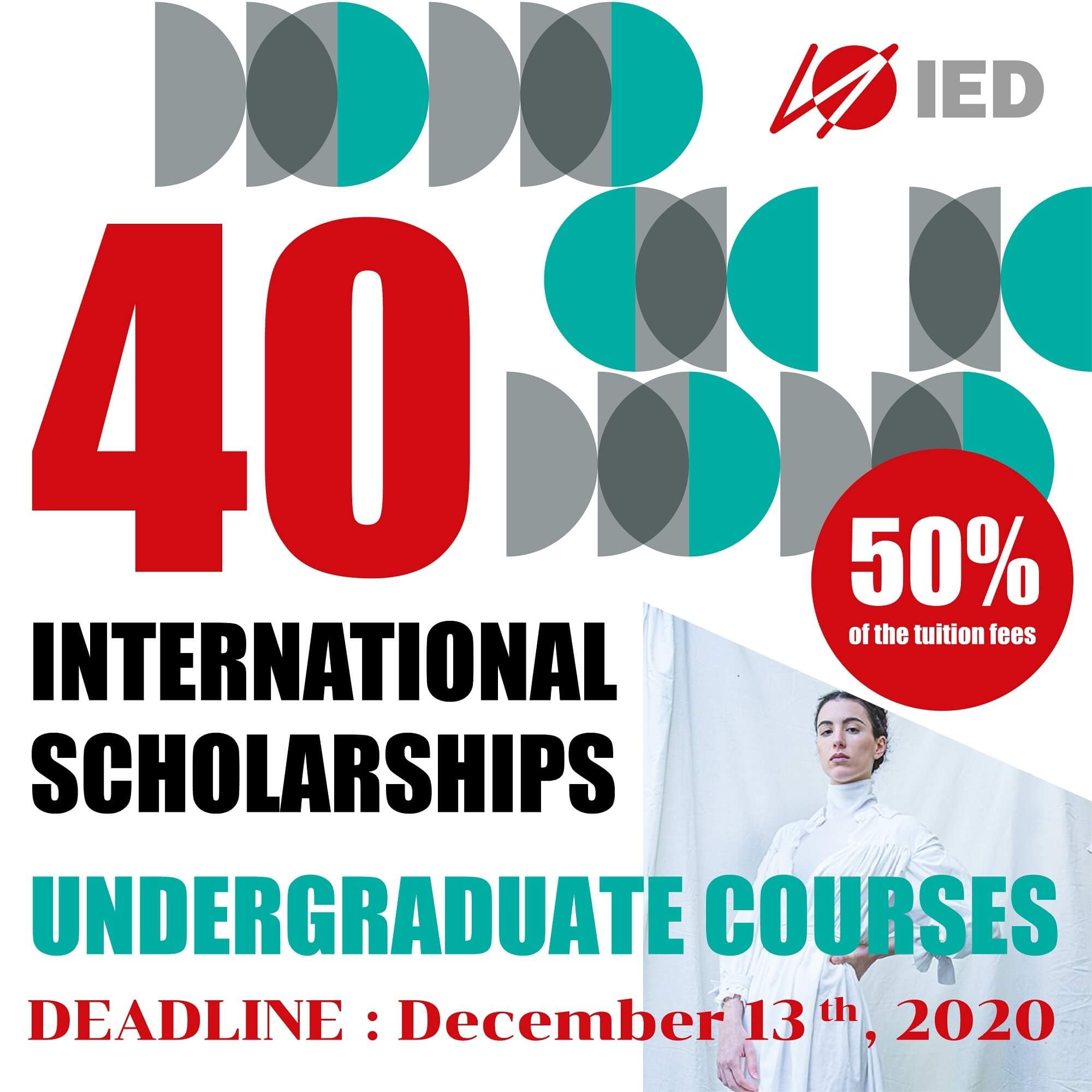 IED Istituto Europeo di Design and "Aldo Galli" Academy of Fine Arts invite young creatives to convert their ideas into projects by taking part to the International Scholarship 2021/2022 contest in topic "Distances".
Up for grabs are 40 scholarships covering the 50% of the tuition fees for Undergraduate Courses in Design, Fashion, Visual Arts, Communication, Management and Restoration held in Milan, Barcelona, Florence, Madrid, Rome, Turin and Como exclusively to international students.
Requirements
Participation is strictly reserved to candidates from 18 to 26 years old (by December 31st, 2021) who will get their High School Diploma by September 2021.
Candidates must show proficiency in the language of the course: B2 (IELTS 5.5) – as minimum level – is required.
Deadline: Sunday 13th December 2020
Read more information and topic of the contest: https://bit.ly/3lAeEN5
---
Or contact us at:
Tel. 087-806-6728, 081-920-8882
Facebook: Ekthana Education Services
Instagram: ekthanaeducation
LINE: @ekthana
Email: info@ekthana.com