Meet and Greet St. George's International School, Switzerland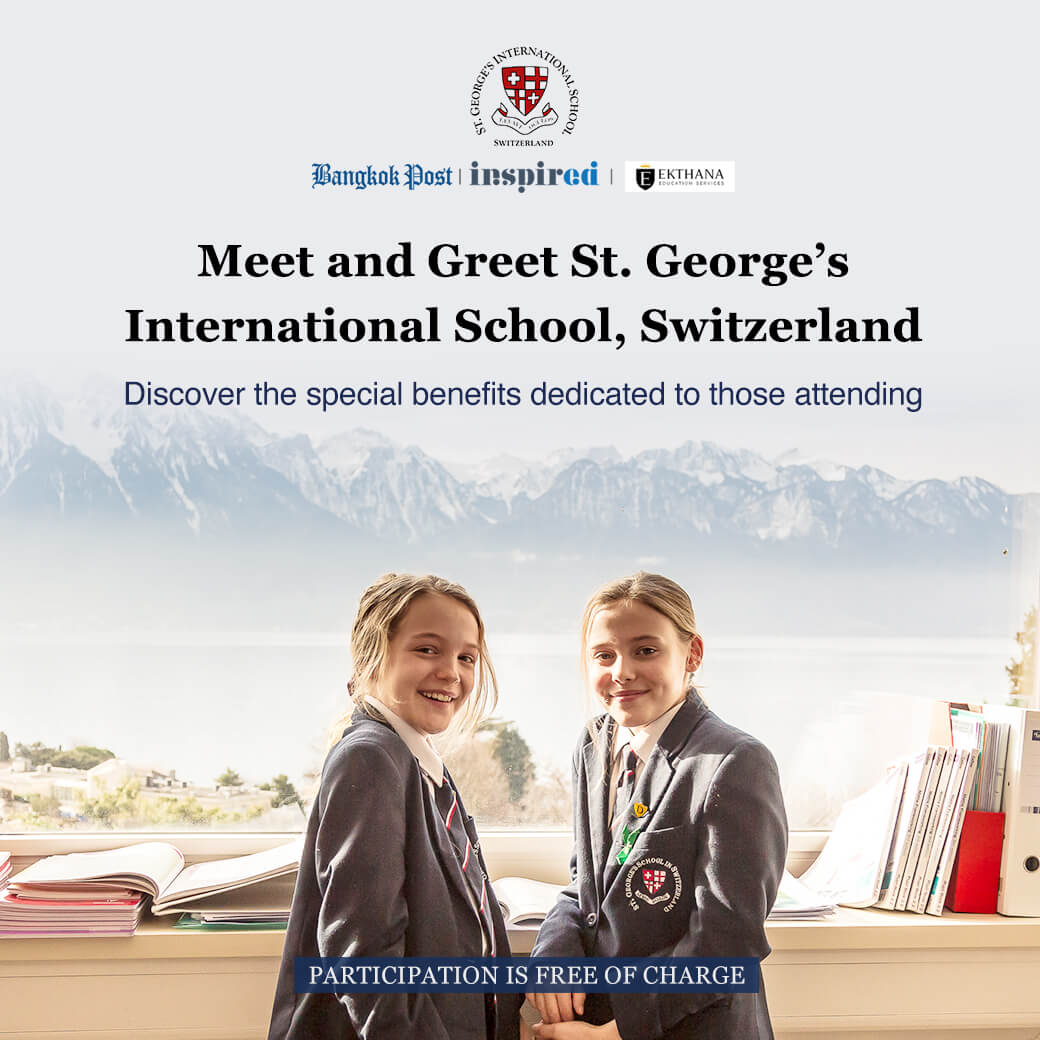 Discover the special benefits dedicated to those attending
Participation is free of charge
Date: Saturday 12 June 2021
Time: 1:00PM – 5:00PM
Location: Online through Zoom
Register for free: https://bit.ly/3g5UlFx
Why join this live interview with St. George's International School
First ever live virtual interview with St. George's
Only 30 seats available for this exclusive interview
Get 2 free summer camps
Get 25% academic scholarships
Understand how life is like at St. George's first hand
Meet and greet school representatives of St. George's
The benefits for those attending the event
2 free Summer Camps 2021 2 weeks Boarding, Session 1 (July 5 th – 17 th 2021) or Session 2 (July 19 th – 31 st 2021). Should the student not be able to attend our Summer Camp 2021, it will be replaced with a voucher for 2 taster weeks in Boarding to be used during the 2021-22 academic year.*The minimum age to join Summer Camp in Boarding is 8 years old.*The minimum age to join our Academic Year in Boarding is 11 years old.
**Included: accident insurance, activities, lessons, accommodation and meals.
***Not included: airline ticket, transfers from/to the airport (which can be supplied by the school at an additional cost), health insurance. These are all at the own expenses of the family.
25% academic scholarship for 2021-22 to a top student who shows excellent results and merits in one of the following areas: academic, sport or performing arts. This scholarship is valid for enrolments for the 2021-22 academic year only.
---
For more information please contact:
Tel. 06-5942-1126
Facebook: Ekthana Education Services
Instagram: ekthanaeducation
LINE: @ekthana
Email: info@ekthana.com