Meet Summer Camp from Institut Auf Dem Rosenberg Innovation & Traditional Boarding Schools in Switzerland
 Accompanied by staff from Ekthana Education Services for the whole trip.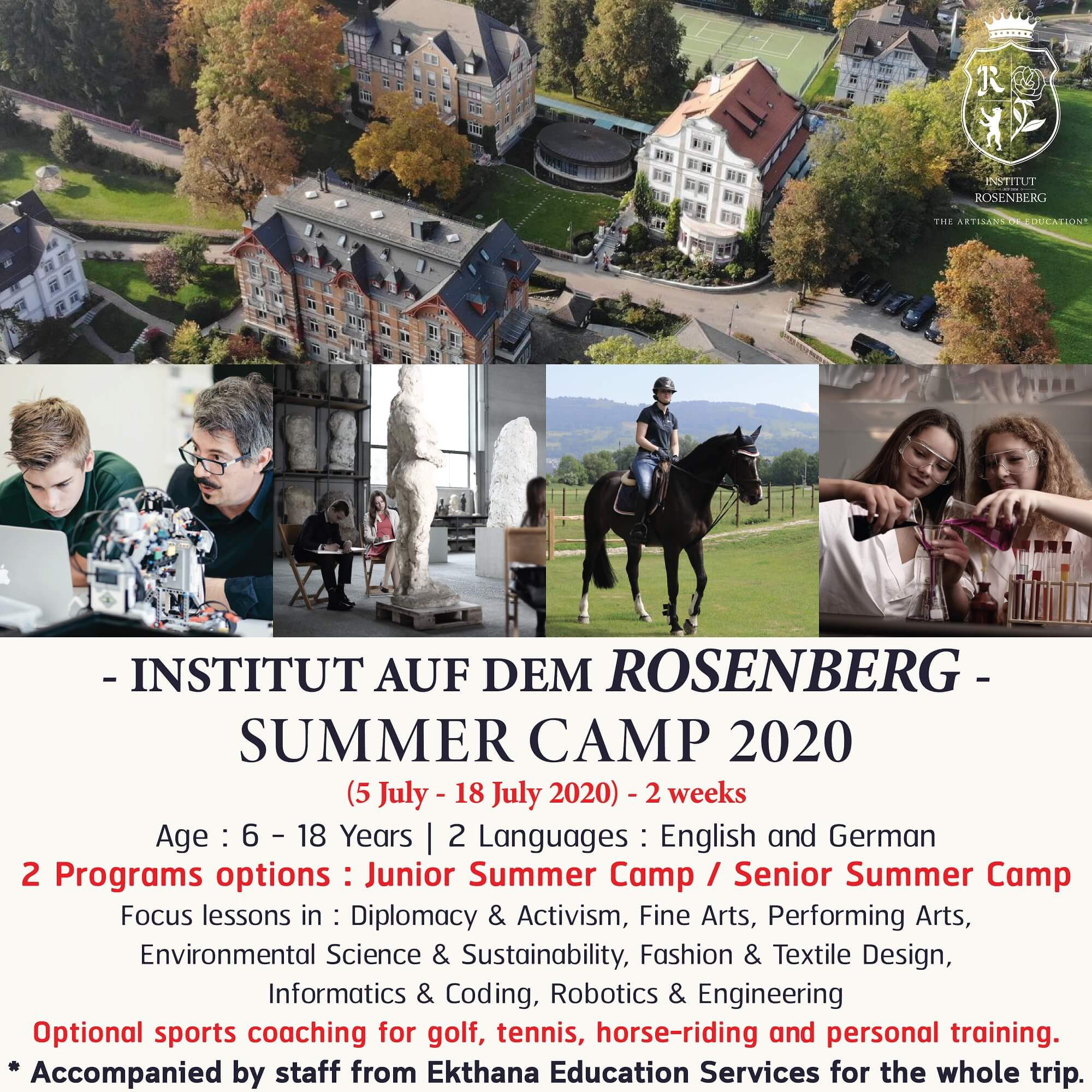 Summer Camp
This programme for students age 6-18 years old. Open chance for students to learning new language and new skills, sports, and a lot of lesson such as Diplomacy & Activism, Environmental Science & Sustainability, Fashion & Textile Design, Fine Arts, Performing Arts, Robotics & Engineering and introduction to life at a traditional Swiss boarding school.
2 Languages option: English 🇬🇧 or German 🇩🇪
Age: 6 – 18 Years old
2 Programs options
Junior Summer Camp – 4,920 CHF (pay direct to school)
Age: 6 – 13
Dates: 5 July – 18 July 2020
Duration: 2 weeks
Class Size: max. 12 students
Senior Summer Camp – 4,920 CHF (pay direct to school)
Ages: 14–18 years
Dates: 5 July – 18 July 2020
Duration: 2 weeks
Class Size: max. 12 students
For more information in Summer Camp: http://www.rosenbergcamps.ch/ 
Or
📲Tel. 02-106-2541-2, 081-9208882
Facebook: Ekthana Education Services
Instagram: ekthanaeducation
LINE: @ekthana https://line.me/R/ti/p/%40ekthana
Email: info@ekthana.com // www.ekthana.com