Exclusive 1 to 1 online meeting with our Associate Director, Asia Pacific
Dedicated session to discuss your personal concerns and scholarship opportunities.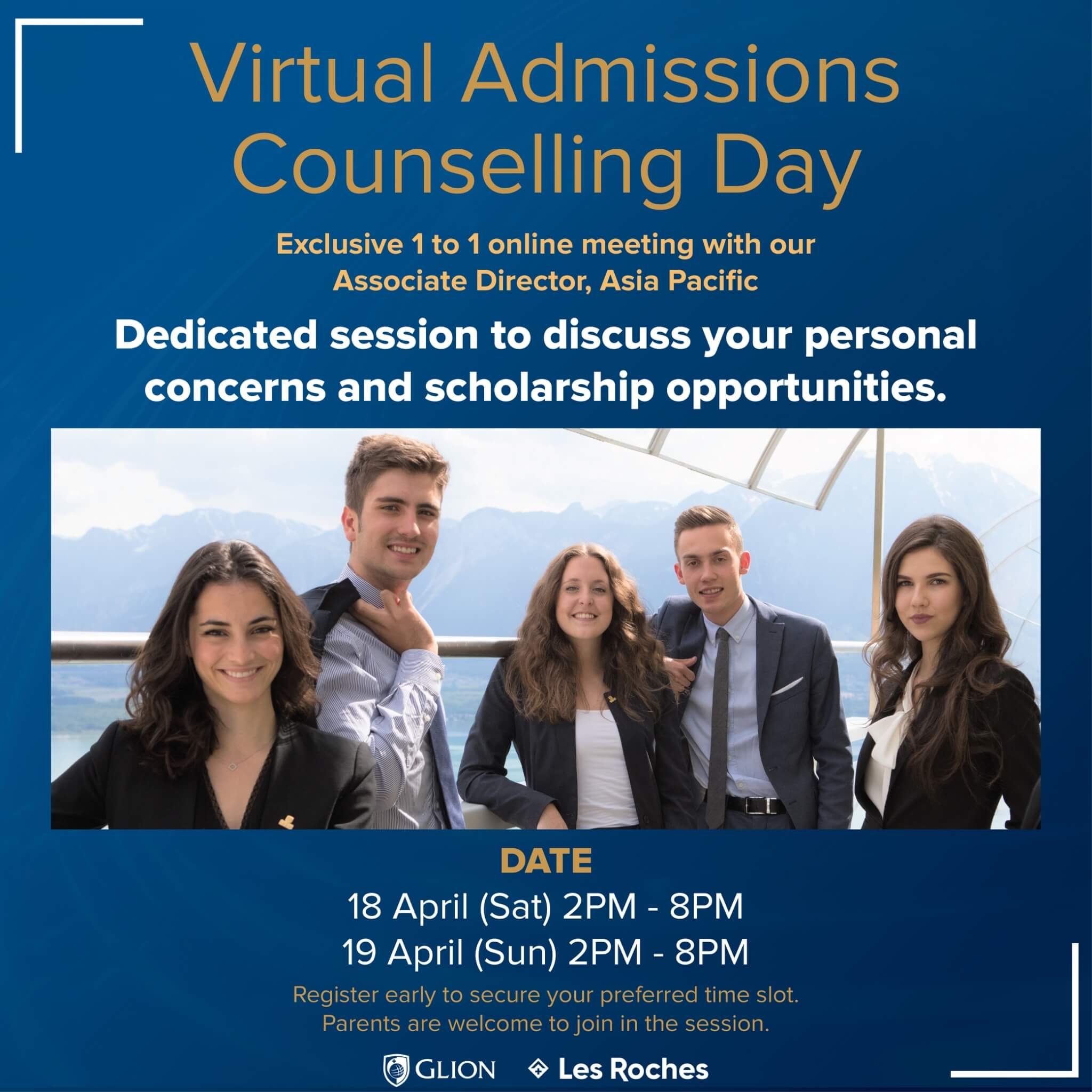 Date
18 April (Sat) 2pm – 8pm
19 April (Sun) 2pm – 8pm
*Register early to secure your preferred time slot.
**Parents are welcome to join in the session.
Personalized meeting with our Associate Director, Shini Lim to discuss your study plan and scholarship opportunities. Learn more about how we develop innovative leaders for a broad array of service industries such as business, finance, luxury, culinary arts, events, sports and entertainment, hospitality and tourism.
Discover our global campuses, our unique teaching methods, and how we prepare students for global careers through experience and practical internships with leading companies across the world.
For more Information please contact:
Tel. 02-106-2541-2, 081-9208882
Facebook: Ekthana Education Services
Instagram: ekthanaeducation
LINE: @ekthana https://line.me/R/ti/p/%40ekthana
Email: info@ekthana.com // www.ekthana.com