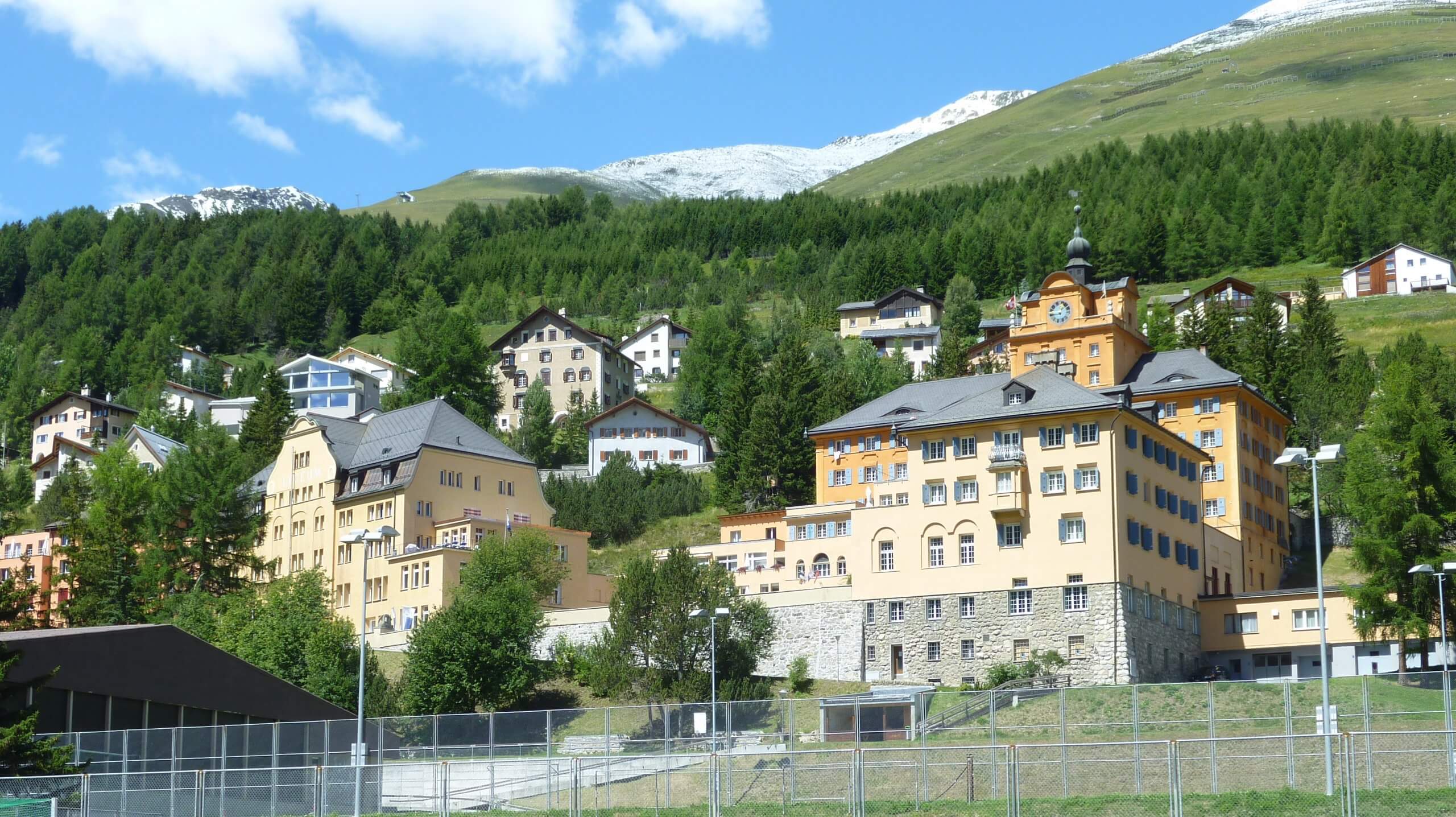 The essence of Lyceum Alpinum – In the beautiful alpine village of Zuoz near St.Moriz, Our students from all around the world meet with local Swiss day students. Together they enjoy a holistic education that fosters talents, a healthy lifestyle and taking responsibility early on. Friends for life are made in Zuoz.
The Lyceum Alpinum Zuoz, founded in 1904, is a Swiss international boarding school set in spectacular alpine landscape near St. Moritz, Switzerland. The Lyceum campus occupies an extensive site with its own sports fields overlooking the alpine village of Zuoz.
About three hundred students between 12 and 18 years of age from around the world follow programmes leading to the International Baccalaureate Diploma (IB), the Swiss Matura (German) or the bilingual Swiss Matura (German/English or German/Italian)  and German Abitur. Tolerance, fair play and respect for community values are at the heart of a Lyceum education.
Key Facts
Founded in: 1904
Students: 300 boarding students, 200 boarders
Age range: Boys and girls from 12 to 18
Campus: Near St. Mortiz at 1750m, five boarding houses, all sports facilities on campus (130,000 m2), school theater, Ski slope and 18-hole golf course in front of the door
Accreditation: IBO, CIS, Swiss Government
Nationalities: 35 nationalities, 10% maximum per nation
Academics
Languages: English and German
Diplomas:Swiss Matura in German, German/English or German/Italian, German Abitur, International Baccalaureate (taught in English)
Ratio Staff / Students: 1:4
Foreign languages: German, English, Romansh, French, Spanish, Italian, Mandarin, Latin
Summer Camp: Two camps in July and August, 2 – 4 weeks from 10 to 15 years, language course, sports and Junior Gold Academy. Preparation Academy for IB Diploma course (Maths, English and Study Skills)