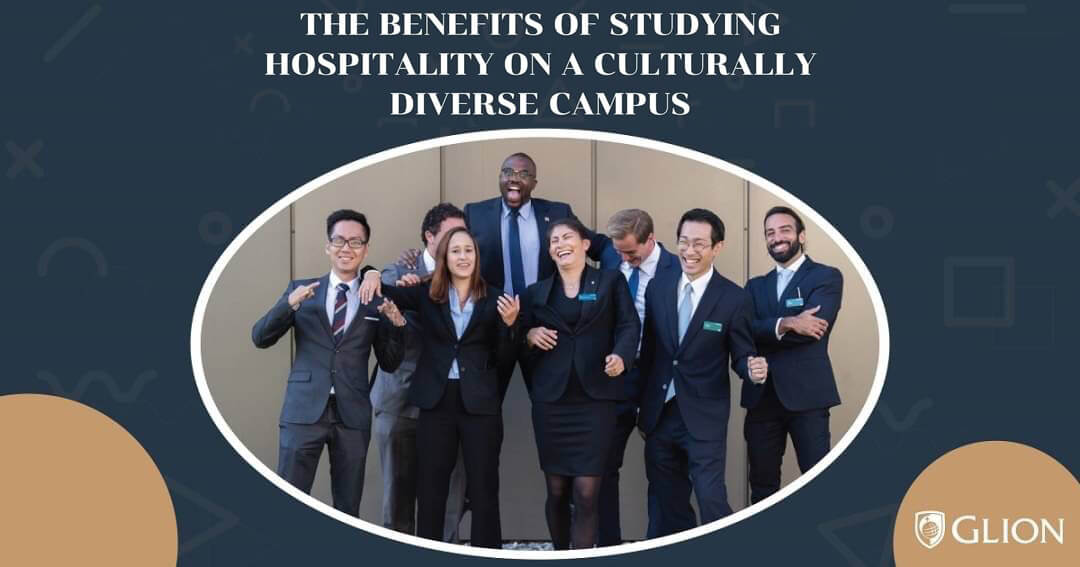 If there is one appropriate word to describe the Glion community, it would definitely be diverse. Our institution proudly celebrates the 93 nationalities represented on campus, sharing everyday experiences as we all learn from each other. BBA student, Rebecca De Keijzer, shares her view on the benefits and opportunities of studying in such a multicultural setting.
The unique beauty of Glion's international campus environment is the opportunity to discover and appreciate so many different cultures. On average, there are approximately 22 different nationalities per classroom on campus, which allows students to learn the paramount skill of adapting to the diversity in the hospitality industry.

Supporting personal and professional development
On the Glion campuses, you will come across students from all areas of Europe, Asia Pacific, the Americas, the Middle East and Africa gracefully living together and integrating their cultures into one big international melting pot. The Glion learning environment provides students with multiple opportunities for interaction in classrooms, through group projects and discussions, and participation in multicultural campus events.
"I learned how to deal with different views, ideas and beliefs"
Aleksandra Vujasinovic, BBA semester 4 student recounted what she's learned from Glion's environment: "The diversity of students found on campus taught me a lot of things. I learned how to deal with different views, ideas, beliefs and ways of life. It hasn't changed me, but rather pushed me, causing me to grow and understand everybody around me."
"I became more accepting, patient, and considerate of those paths that are different than mine. Glion provides an environment that makes each student aware and sensitive towards human and cultural differences."

Preparing students for the "real world" of hospitality
The hospitality industry is extremely diverse and dynamic, with international employees working closely together towards one goal. To prepare students for cultural differences and language barriers in their professional careers, Glion provides endless opportunities to collaborate and use these differences to their advantage.
Important skills that are beneficial in the hospitality business include innovation, productivity, and communication, all of which are increased by the exposure to people with varied and different backgrounds. Ali Hafid, who is undergoing his Master's course in International Hospitality Business, says: "I feel that learning in such a diverse environment, with people who come from different parts of the world and have different backgrounds, has given me a more open-minded perspective to both academic and life lessons".

Making global connections that last a lifetime
In addition to the academic and professional skills that students develop during their multicultural experiences at Glion, great opportunities for leisure are presented too. Students build connections and make friends from all over the world, this encourages them to travel and explore different locations, cultures and values.
All in all, one promise that can be made to any student considering the Glion experience for themselves is that, as well as the enormous professional and academic benefits of studying in such a uniquely diverse environment, great enjoyment will also come out of it.
Source: https://www.glion.edu/blog/studying-culturally-diverse-campus/