The Best Professional Success trophy is awarded to young professionals under 30 years old who have been working for a maximum of 5 years.

 The candidates are assessed on 3 criteria: the quality of their academic results as students, the exemplary start of their professional career, and the efficiency of the actions and projects they achieved within their company.
SOMMET EDUCATION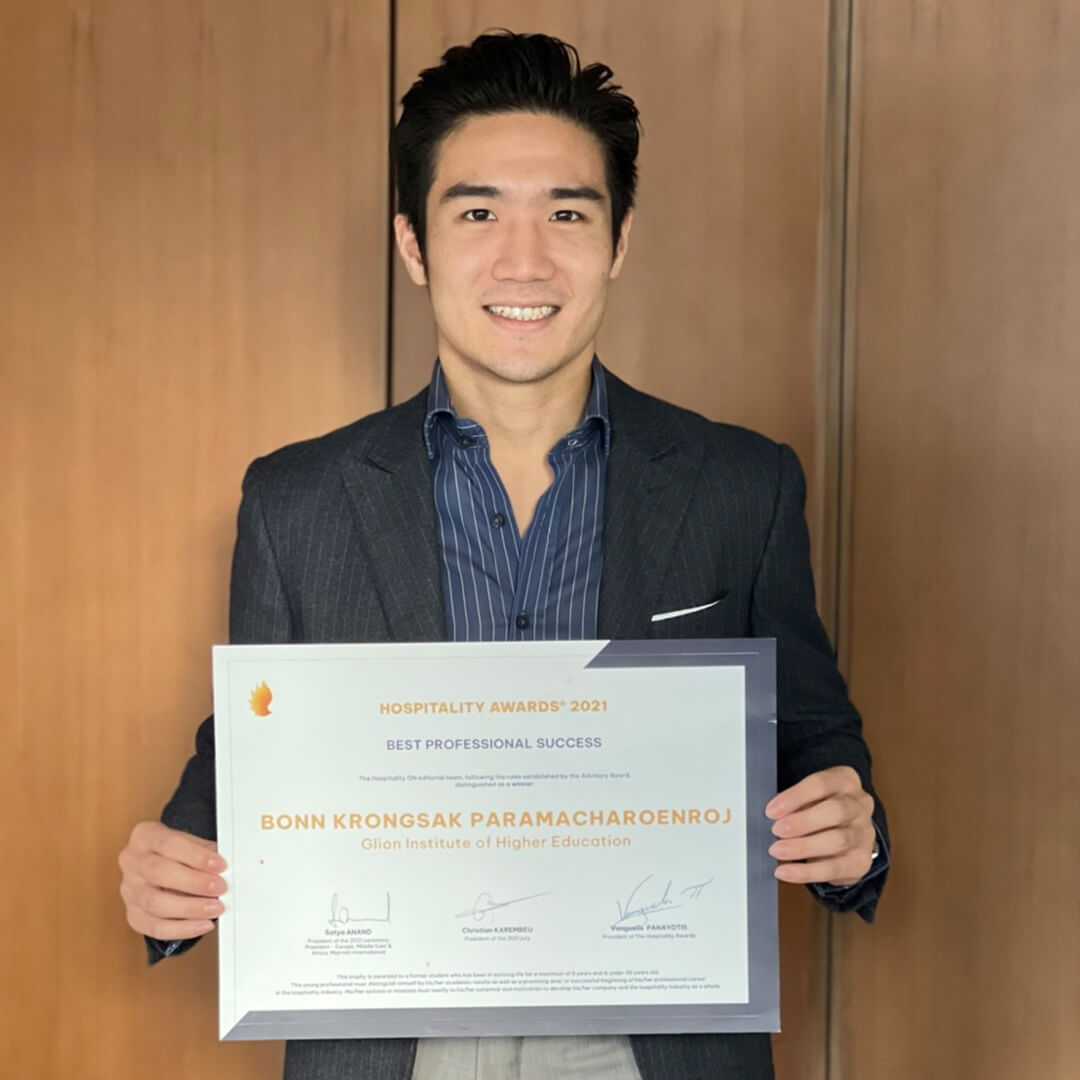 The other victorious candidate, Bonn Krongsak Paramacharoenroj, attended the Bachelor's in International Hospitality Business, with a specialization in Real Estate Finance & Revenue Management at Glion Institute of Higher Education, which he graduated from in 2016. He obtained his first job through the referral of a Glion alumna, as an associate at the consulting company Hotelworks, Asia's leading hospitality consulting firm providing market research, feasibility study, valuation and asset management services across Asia Pacific. This opportunity is the perfect example of the influence of the Glion's alumni network.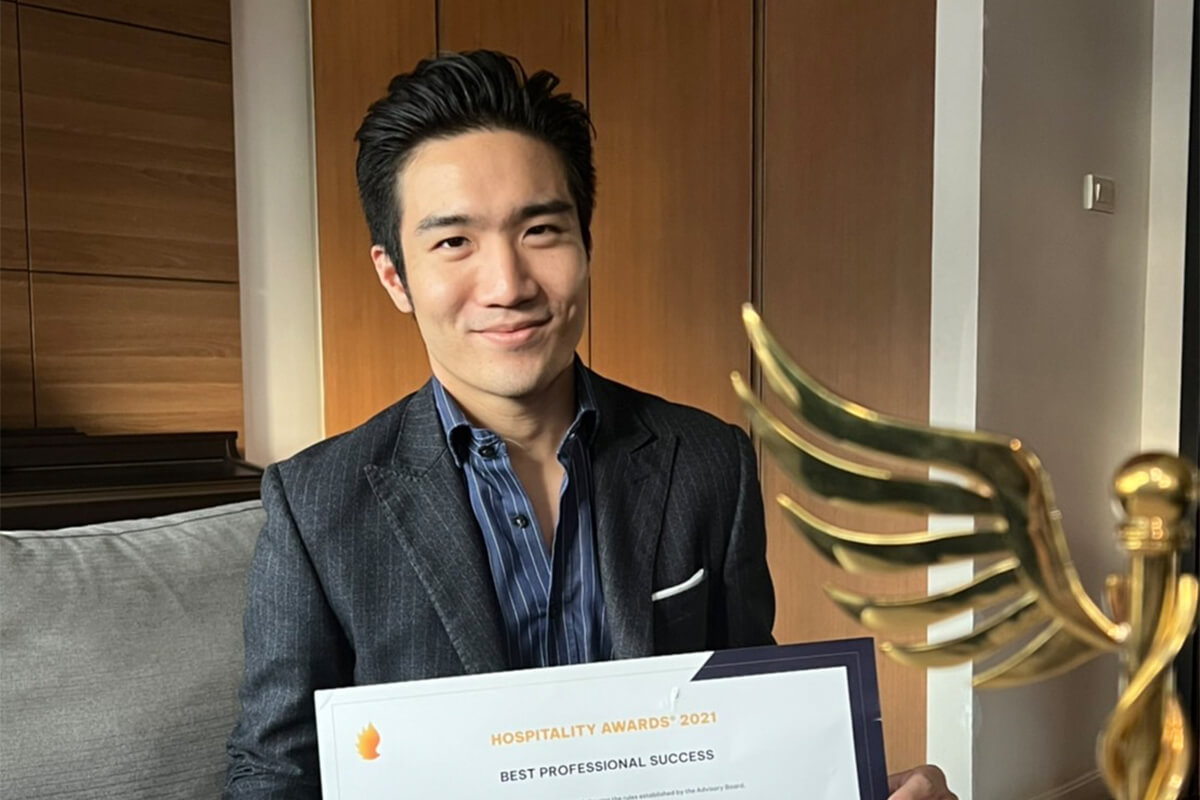 After two and a half successful years in his first role, Bonn joined Onyx Hospitality Group, Thailand's leading hotel owner and operator, where he started off as an Associate Director for Onyx's lifestyle brand partner Yoo Hotels and Resorts. After months of excellent performance, he was promoted to oversee all Onyx's brands, landing his dream job at a young age as a Director of Development, managing a portfolio of over 80 hotels in Asia. Today at Onyx, he oversees all hotel development aspects of the company from sourcing hotel deals, reviewing technical plans, planning financial feasibility studies, preparing management contracts, to managing relationships with the owners, hereby embracing the financial side of hotel development.