Cheese, chocolate, private banking, ski racing, punctual trains… for a small country, Switzerland is very good at a lot of things.
Another confident entrant on that list is hospitality management education. According to the latest QS World University Rankings by subject, Switzerland is home to three of the world's top four institutions for hospitality & leisure management – as well as eight in the top 20.
Why has Switzerland become the go-to destination to obtain a world class hospitality education? And what makes the Swiss model of hospitality teaching so effective?
A brief history of hospitality – Swiss style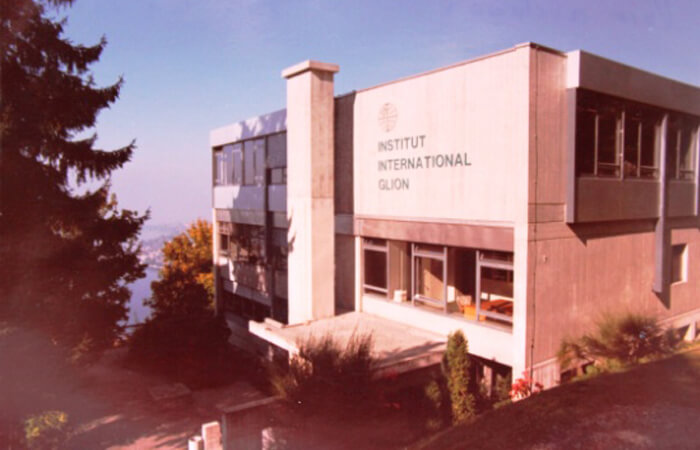 Switzerland is regarded as 'the home of hospitality' because it began seriously catering to tourists when tourism was just getting started. In the 18th century, Switzerland was featured as a must-see destination for the new breed of European travelers who trekked across the continent to experience nature and amazing landscapes.
Switzerland was even featured in the first package holidays across Europe, created by Thomas Cook in 1858. Over the years, the quality of the roads improved and trains began to bring more tourists into the country, which in turn generated serious growth in the number of hotels available. By the end of the 19th century, Switzerland was firmly established as a major European tourism destination.
Hospitality education arrives in Switzerland
The world's first hotel schools began appearing in Switzerland from the late 19th century. At that time, the typical curriculum focused on operations management – teaching students to manage the restaurant, reception, accommodation, and guest services, with some 'book-keeping'.
The next big surge in tourism (and hotel-building) occurred in the 1960s, as the development of motorways and commercial flights made it even easier to travel abroad. There was more demand than ever for effective hospitality professionals. Consequently, the school we now know as Glion Institute of Higher Education was founded in 1962.
The school's founders, Walter Hunziker and Frederic Tissot, saw that the growth of tourism was creating a need for better training and professional managers in hotels and hotel-related businesses. Hunziker was a pioneer in academic research and tourism, while Tissot was an experienced hotelier and entrepreneur.
Together, they shared a common vision: to create the finest hospitality management school in the world. They opened their hotel school in the grandiose old Hotel Bellevue, with its commanding position on the mountainside overlooking Montreux. Initially named the Institut International de Glion, it had a first class comprising 15 students from five countries – an internationally-diverse student body that remains a Glion hallmark to this day!
Why are Swiss hotel schools so good?
Today, hotel schools are plentiful in Switzerland, with at least 25 institutions offering hotel management programs.
But the long history of hotel schools in Switzerland, and the sheer number of schools that operate today, do not adequately explain why Switzerland is so famous – and celebrated – for hospitality management education.
To answer this question, we must look deeper into the teaching methods and traditions of Swiss hotel management schools.
Schools such as Glion use tried-and-trusted Swiss methods for training good managers. Also known as applied learning, the secret of the recipe is to mix practical courses with management theory and applied business exercises.
The Swiss hospitality education model equips students with the bottom-up knowledge required to manage a business effectively. Students learn the details of every department and every role, so they know exactly what every one of their employees is supposed to do. This comprehensive method of teaching is what has earned Swiss hotel management schools their elite reputation in the world of international business education.
Hotel schools in the past often had a limited curriculum of hotel management courses for operations (food & beverage service, reception, rooms division, etc.). But this structure is no longer the norm. Modern hospitality management schools in Switzerland, such as Glion, are now much closer to the country's university model of building competencies step-by-step and applying theory to working situations.
So there you have it. Switzerland's reputation as the crucible of hospitality education has well over a century of history behind it, not to mention a teaching model that many have sought to emulate, but few can deliver with the consistent excellence of Swiss schools. The league tables don't lie…
Source: https://www.glion.edu/blog/swiss-hotel-schools-ranked-best-world/