Meet & Greet Swiss Boarding School 'Rosenberg' Right Here in Bangkok.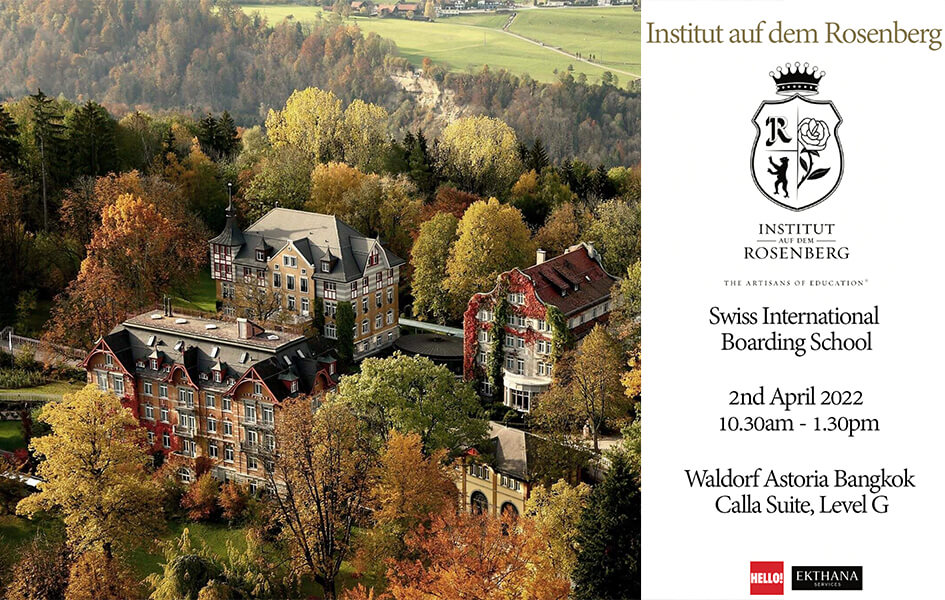 Rosenberg is a Swiss boarding school providing a state-of-the-art, holistic learning environment for responsible leaders of the 21st century. We are passionate about the development of meaningful learning experiences for children and young adults, typically aged 6 to 18 years.
What you'll learn at this exclusive education seminar
Academic Year School and Rosenberg's unique educational environment.
The impact of AI and Technology on future generations.
Why is individualized education and the real life context key for future generation.
What is the difference between traditional education and Rosenberg's groundbreaking approach.
Summer camp.
Saturday 2 April 2022 | 10:30-13:30
Waldorf Astoria Bangkok
---
For more information please contact
Tel. 092-261-7108, 06-5239-3429, 06-5942-1126
Facebook: Ekthana Services
Instagram: ekthanaservices
LINE: @ekthana
Email: info@ekthana.com