Discover the perfect option for your child.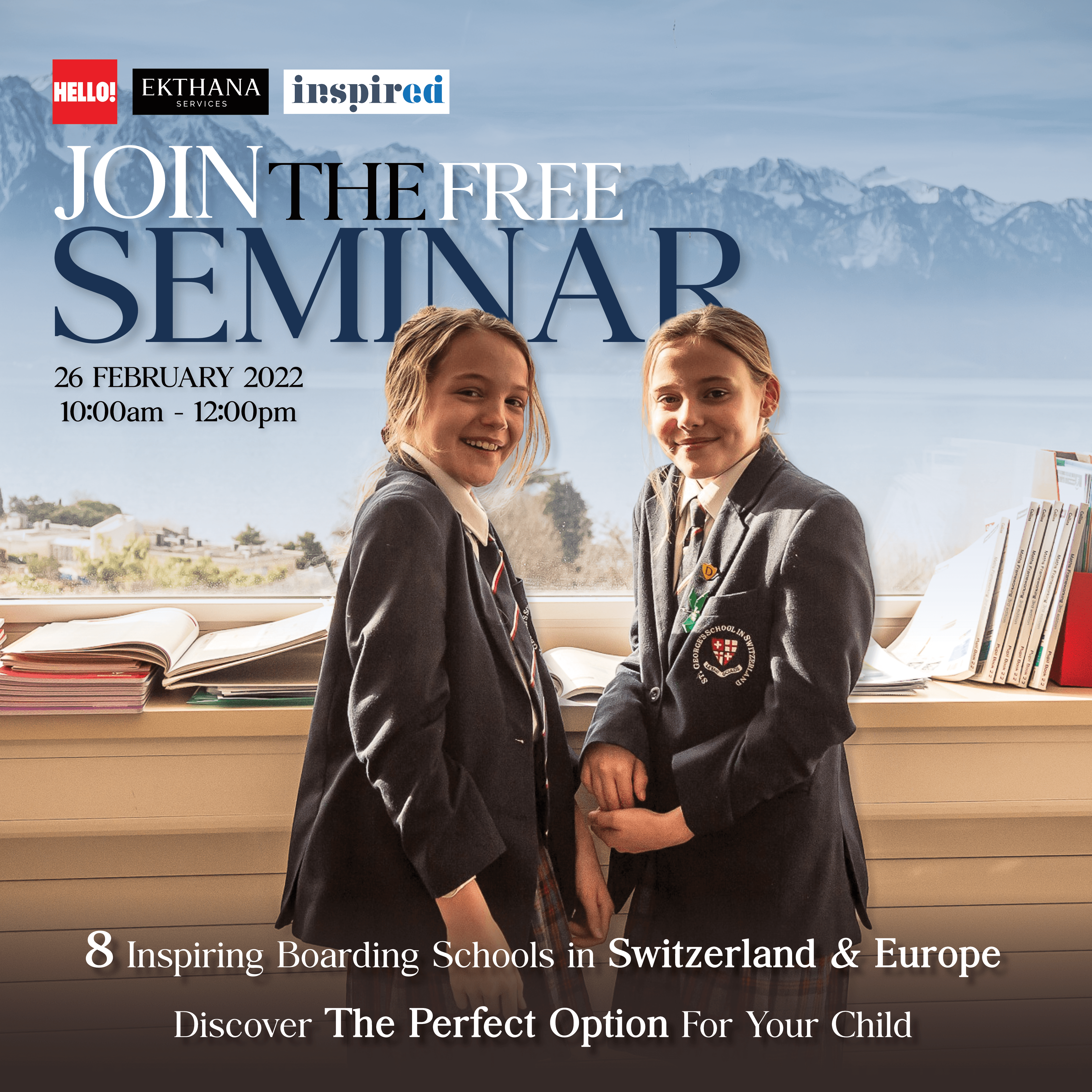 A FREE educational seminar with 8 prestige schools abroad, here in Bangkok to help anyone interested or thinking about studying abroad.
What You'll Learn From This Educational Seminar in Bangkok.
How to best prepare your IB Diploma for your University.
How to get excellent guidance counsellors for university acceptance.
How can your IGCSE prepare you for your IB Diploma.
Why International education is the ideal preparation for University.
Why choose an International boarding school in Switzerland.
Saturday 26th February 2022
10AM – 12PM
Venue: Waldorf Astoria Bangkok
Register: here
---
For more information
Tel. 092-261-7108, 06-5239-3429, 06-5942-1126
Facebook: Ekthana Services
Instagram: ekthanaservices
LINE: @ekthana
Email: info@ekthana.com