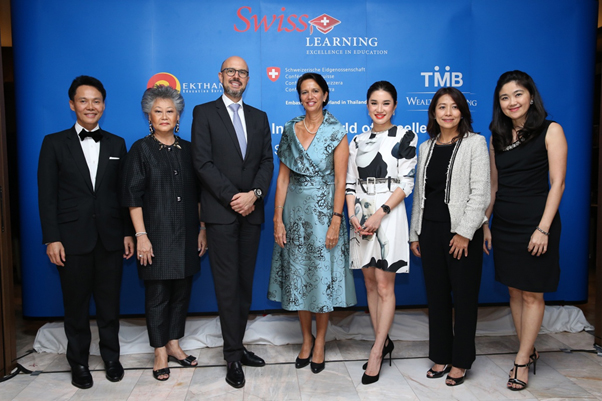 As we all know that for a child, education is a very first step to success and their bright future when they grow up. And of course, it is necessary for parents to be able to rest assure that their investment in education will be worthwhile for their children.Truly realizing the importance of education, Mr. Ekthana Faisaikram, Managing Director, Ekthana Education Services, in collaboration with Mr.Christophe X.Clivaz, director, Swiss Learning, the organization consisting of world's top boarding schools in Switzerland, and Ms. Chompoonoot  Pathomporn, Head of Branch Banking, TMB, organized an event titled "A Journey in The World of Excellence" to introduce the uniqueness of Swiss education to TMB Wealth Banking's customers. It has been a great pleasure and honor to all the partners to grant an opportunity from H.E. Christine Schraner Burgener, the Ambassador of Switzerland in Thailand, to organize this event at her official residence in Bangkok on November 4.

The event began with a warm greeting from Ms.Chompoonoot Pathomporn from TBM, following that was an introduction of Switzerland by the Ambassador. Then it was narrowed down to Swiss education by Mr.Ekthana Faisaikram. He introduced Swiss education while presenting an overview of each school from Swiss Learning to the guests, followed by a greeting from Mr.Christophe X.Clivaz. They learned more about Swiss education not only from the presentation, but also from the firsthand experience shared by our notable alumnus, Ms.Kornkanok Yongsakul.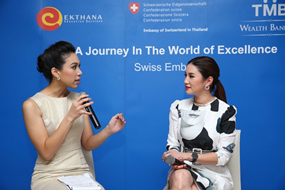 All the executives from each school were also presented at the event providing their school's information to the guests. With quite an intimate space at the residence in a very personal atmosphere, it allowed both parents and children to be able to individually discuss with the representatives about the location, curriculum, accommodation, and so on.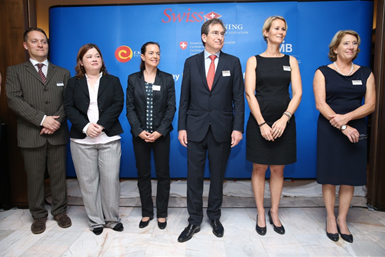 To make the event not to look too educational, the guests were also entertained by our all-time favorite artists- Ford Sobchai Graiyoonsen and Tuk Wiyada Kamornkul Na Nakorn before getting excited at the lucky draw session. The lucky ones won a summer course in Switzerland. Those children will absolutely enjoy their time.